Conservative HQ is claiming the Tory vote share in two upcoming by-elections could halve to around 30%, based on telephone canvassing data over recent days.
The resignation of two Tory MPs have triggered by-elections this Thursday in Tamworth, Staffordshire and Mid Bedfordshire, with the party fighting hard to hold on to both.
Party officials say the delay over Nadine Dorries quitting the Commons has caused "enormous discontent".
There is little concrete data to go on, with constituency polling unreliable and the political parties often only able to see what is going on with their own data.
Politics Hub live: Chancellor in 'terrible bind' with recession predicted
Sky News has obtained a memo to Greg Hands, the Conservative Party chairman, from a senior official at the party HQ.
It says in the Mid Bedfordshire by-election, the latest internal polling suggests the party will get a vote share of 30%. This is half the 60% that Ms Dorries won for the Tories in 2019, with Labour on 22% and Lib Dems on 12%.
However, in this by-election the contest has turned into a three-horse-race and there is a path to a Tory victory even if its vote share drops to 30%. The Conservatives assert they are on course to lose.
The memo also says that in Tamworth, data collected over the past 10 days indicates a likely Conservative vote share in the region of 28% to 33%.
The Staffordshire seat is a straight fight between the Tories and Labour, and a drop on this scale would mean the Tories losing the seat. In 2019, Chris Pincher got 66% of the vote, with Labour on 24%.
Labour is likely to say that this leaked memo is simply expectation management. Sources have previously said it was a "moonshot" to win both seats.
Dorries launches attack on PM

The memo analyses the changing vote, and acknowledges that in both seats the "retention rate" – the ability to ensure Tory voters in 2019 vote Tory again on Thursday – is "low.
The only comfort cited in the memo is that in Mid Bedfordshire, only 5% of Tories are switching all the way to Labour – while in Tamworth this figure is 8%.
"The vast majority of 'defectors' say they're unlikely to vote rather than vote for an opposition candidate," it says.
The memo also suggests the party is preparing to blame Ms Dorries and Mr Pincher personally in the event they lose either seat.
Read more:
Experts predict when the next election will be called
Humanitarian crisis in Gaza is 'looming', says minister
The memo says: "We've always known the cause of these by-elections – i.e. MPs associated with our party's challenges last year standing down who are personally associated with negative news stories – would hinder our performance, as was the case in Selby and Somerton & Frome.
"The data and doorstep feedback proves this to be the case.
"Many former Conservative voters say they like Festus Akinbusoye once they find out about his record as PCC [police and crime commissioner] and his determination to do an effective job as their local MP – many voters still raise Nadine Dorries and her record on the doorstep unprompted.
"As was found to be the case in the post-election research carried out after the Selby & Ainsty by-election regarding Nigel Adams, many voters clearly associate Nadine Dorries and Chris Pincher with the party's difficulties of last year."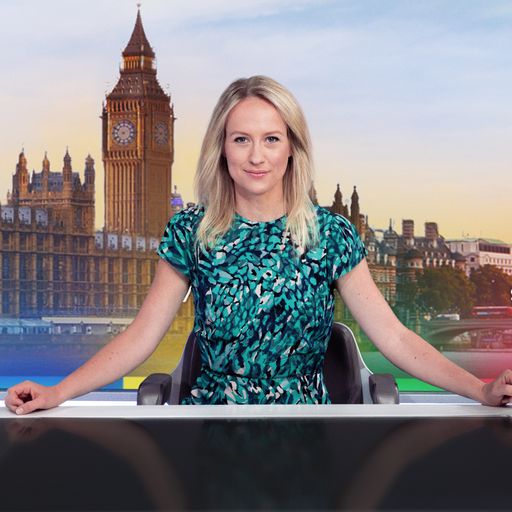 Politics Hub with Sophy Ridge
Sky News Monday to Thursday at 7pm.
Watch live on Sky channel 501, Freeview 233, Virgin 602, the Sky News website and app or YouTube.
There is more anger directed at Ms Dorries than Mr Pincher, the memo suggests.
"But more impactfully in Mid Beds, voters' dissatisfaction with Nadine Dorries' decision to delay her resignation has created enormous discontent with the party more generally," it adds.
"Despite positive views towards both Festus and the prime minister, many voters are still telling canvassers and callers they're determined to use their 'abstention' as a tool to express this discontent with both the politics of last year and Nadine Dorries personally.
"Likewise doorstep feedback suggests our candidate in Tamworth is regarded favourably due to his local record and personal back-story. However, is this sufficient to significantly alter the likely result."