Donald Trump is suing a private investigations firm over "shocking and scandalous" claims that he engaged in "perverted sexual acts" in Russia.
The former US president is suing Orbis Business Intelligence, a London-based company co-founded by ex-British spy Christopher Steele, over a dossier containing rumours about him that caused a storm before his 2017 presidential inauguration.
Trump is seeking damages from the firm for allegedly violating British data protection laws.
The "Steele Dossier" claimed Trump engaged in sexual behaviour, giving Russia material with which to blackmail him.
Trump's lawyers said that the report was "egregiously inaccurate".
The 77-year-old, not present for the hearing, said in a written witness statement the dossier contained "numerous false, phoney or made-up allegations" and that he sued Orbis to "prove, by evidence at trial, that the data are false".
Trump said he had not engaged in "perverted sexual behaviour including the hiring of prostitutes… in the presidential suite of a hotel in Moscow," nor taken part in "sex parties" in St Petersburg or given Russian authorities "sufficient material to blackmail [him]".
Orbis, however, argued that Trump was bringing the claim to address his "longstanding grievances" against the company and Mr Steele.
The company wants the lawsuit abandoned, saying the dossier was never meant to be made public and was published on the website Buzzfeed without Mr Steele's or Orbis's permission.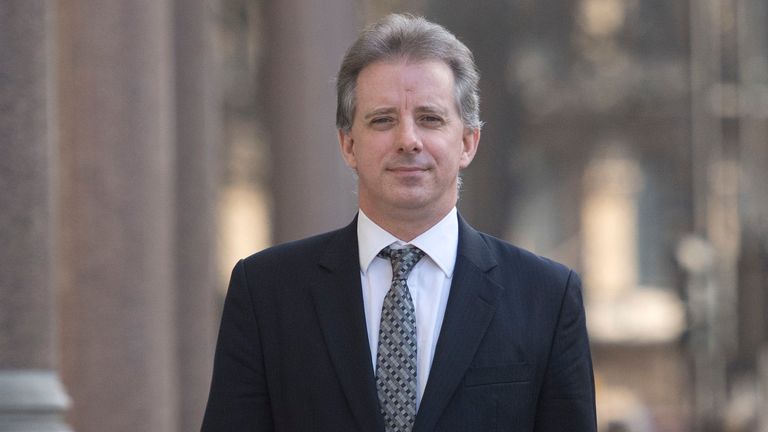 It also said the claim was filed too late.
Read more:
Trump loses business licence – but claims it's a politically motivated 'witch-hunt'
Trump generated 'more than $100m' through fraud, court hears
What are the investigations Trump is facing?
Orbis attorney Antony White said Trump has a "deep and intense animus" against Steele and the firm and "a long history of repeatedly bringing frivolous, meritless and vexatious claims for the purpose of vexing and harassing perceived enemies and others against whom he bears a grudge".
Trump had called for Steele to be "extradited, tried, and thrown into jail" and has called him a "lowlife" and "sleazebag" involved in the "Russian collusion hoax" who produced "a total phoney con job" dossier, Mr White said in a court filing.
Trump said in his witness statement that he was not trying to harass or seek revenge or drive Orbis into financial ruin but wanted to establish that the information in the dossier was false.
"Until there is such a judgment, I continue to suffer damage and distress as a result of people wrongfully believing that the data in the dossier is accurate," he said.
Trump's lawsuit against Orbis is one of many legal cases involving the former president, who faces four separate criminal prosecutions in the US.