"If I go back, I'll be murdered. And it will be the government's fault that I was murdered." That is the stark assessment of Anna, a victim of sex trafficking, who faces removal from the UK under the new Illegal Migration Act.
Anna, not her real name, was trafficked to the UK from Albania, to be sold for sex. She is intelligent and highly articulate. She had a bright future. One that was cruelly snatched away by a criminal gang.
"I was all the time threatened. I was getting raped all the time," she tells me, fighting back tears.
"And not even in Albania, but in every country that I've been through, I've been raped. I didn't have an option to tell no, or to say anything because I was being threatened for my parents. I was being threatened for my life."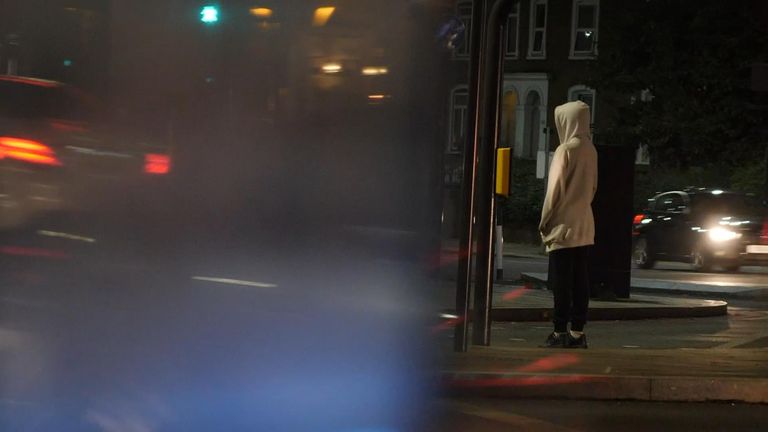 Anna's case is currently being considered by the National Referral Mechanism (NRM), the official framework for identifying victims of modern slavery.
But she entered the UK illegally, using a fake passport. And as a result of that fact, under the terms of the Illegal Migration Act, she and others like her would lose the protections of the NRM and could face detention and removal.
Dr Victoria Tecca, from the Modern Slavery Policy and Evidence Centre, said: "The Act denies protection to potentially thousands of people who arrived in the UK by irregular means.
"In such cases, after being identified as a potential victim, rather than being protected, the Act orders people to be detained and removed from the country."
The Salvation Army, which is supporting Anna, is one of the few organisations with legal authority to help victims of modern slavery.
Data shared exclusively with Sky News shows that last year, 3,533 people were rescued by the charity alone, a rise of 5% on the previous year.
But it estimates that for every survivor that escapes, another seven people remain trapped in slavery.
The fear is that by threatening survivors with punishment, the new law will mean even fewer people come forward.
Read more:
Plan to clamp down on illegal migration could spark 'perma-backlog'
More foreign prisoners to be deported to free-up cells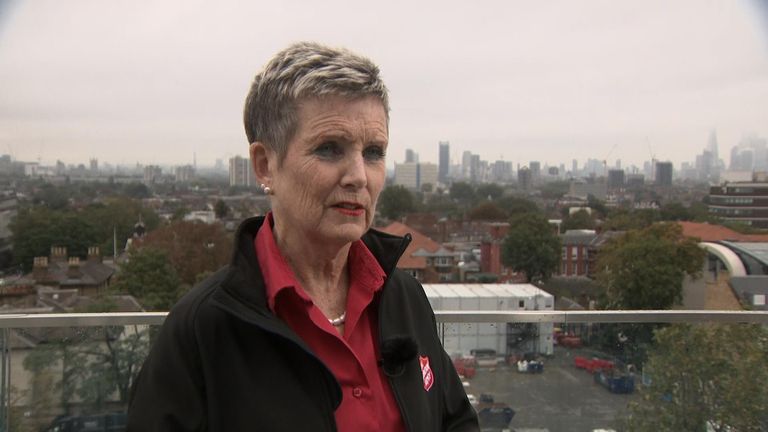 'I'm really in danger'
Major Kathy Beveridge, the Salvation Army's director of anti-trafficking, said: "We want to ensure the government are aware of the implications of the policies they are developing at the moment.
"That somebody's life will be affected if they don't receive the support that they're entitled to."
Anna's message is clear. She may have entered the UK illegally, but not willingly: "Being here, it's my last desire, you know? I'm being forced here. I don't want to stay here. I really need to stay here because I'm really in danger."
She fears being deported would put her life at risk.
Under the terms of the Illegal Migration Act, individuals who receive a notice of removal could submit a claim that removal to their home country might pose them serious harm.
If that's upheld, they might be removed to a third country, such as Rwanda, rather than their country of origin.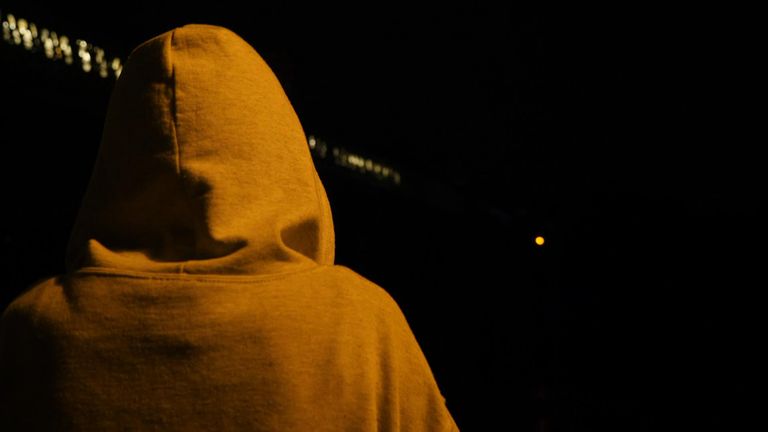 The Home Office said: "Modern Slavery is a barbaric crime and we provide support to thousands of victims each year.
"We are reforming our response to modern slavery to make the system more robust and ensure genuine victims are supported."
Ministers have promised to publish guidance clarifying the law's modern slavery provisions in due course.
'The government has my life in their hands'
Until then, Anna's future hangs in the balance. Our conversation turns to her hopes and dreams.
She said: "Well, in my dreams I would be where I left my life in Albania. Happy, nice, really happy. But right now I don't know because the government has my life in their hands. If they decide that I will get the protection, then at least I will breathe for the next six months. I don't know what to say beyond that."
For people in Anna's position, even dreaming is a luxury.