The world premiere of Daniel Kaluuya and Kibwe Taveres' The Kitchen closed the 2023 BFI London Film Festival on Sunday night.
Set in 2044 London, The Kitchen envisions an extreme version of our current world where the wealth gap has stretched to its limit, social housing has been banned and a community – the kitchen – must fight to save their home.
The idea for the film was sparked by a conversation overheard by Kaluuya at a barbershop in 2011. The Black Panther actor brought the concept to Tavares and, along with producer Daniel Emmerson, began plans to bring the film to fruition.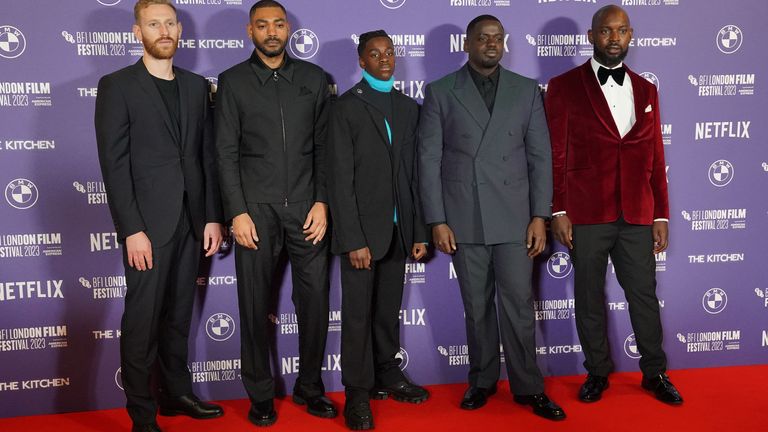 "What we wanted was Reservoir Dogs and a barbershop – and we did it," Kaluuya told Sky's Backstage podcast at the world premiere.
Kaluuya is a triple threat in The Kitchen – co-director, producer and co-writer – and said it took a lot of "digging deep, meeting your limitations and owning that".
The Netflix film is led by Top Boy's Kane "Kano" Robinson who plays Izi, a resident of the kitchen who is desperately trying to find a way out.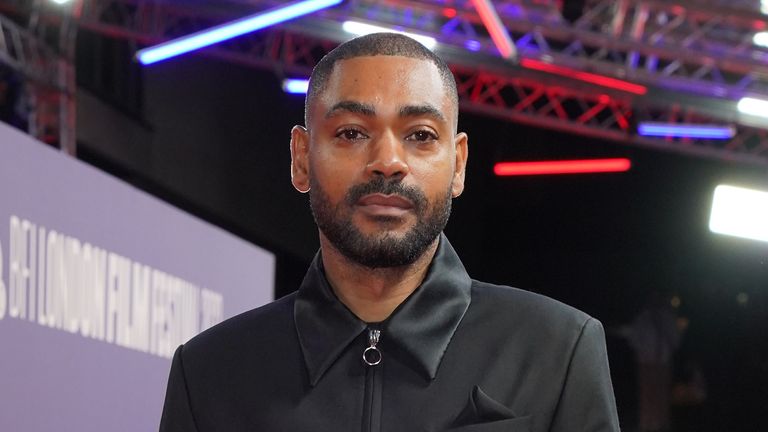 He meets 12-year-old Benji, played by newcomer Jedaiah Bannerman, who has lost his mother and together they fight to survive in a system stacked against them.
It also stars fellow Top Boy actor Hope Ikopu Jr, rappers BlackRoad Gee and Cristale and theatre performer Demmy Ladipo – with a cameo appearance from former Arsenal star Ian Wright.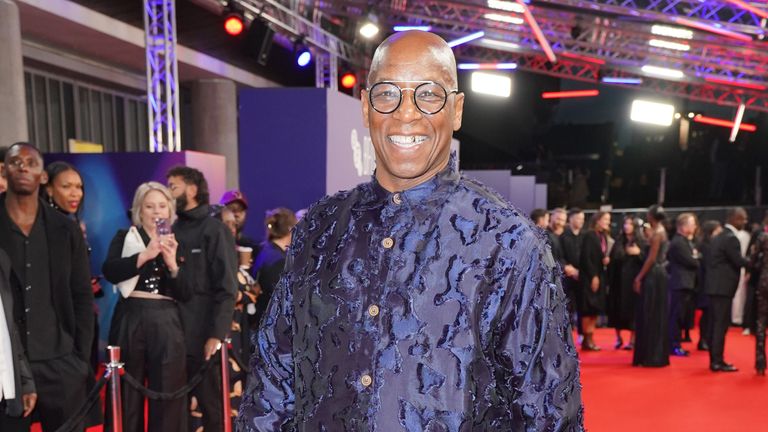 "For me, it was a father and son story from the very start," explains co-writer Joe Murtagh.
"I think people are going to watch this and I think it's going to remind them everything they love about London and everything they hate about the city too, in equal measure.
Read more:
Adam Deacon wrote Sumotherhood to counter 'scary stuff' written about him in the press
Steve McQueen says new film about Nazi-occupied Amsterdam is 'a call to arms'
Michael Winterbottom: UK cannot ignore colonial history in Palestine
"It's about home and essentially about how people find their space and their identity within their community," explains first-time feature co-director Kibwe Taveres.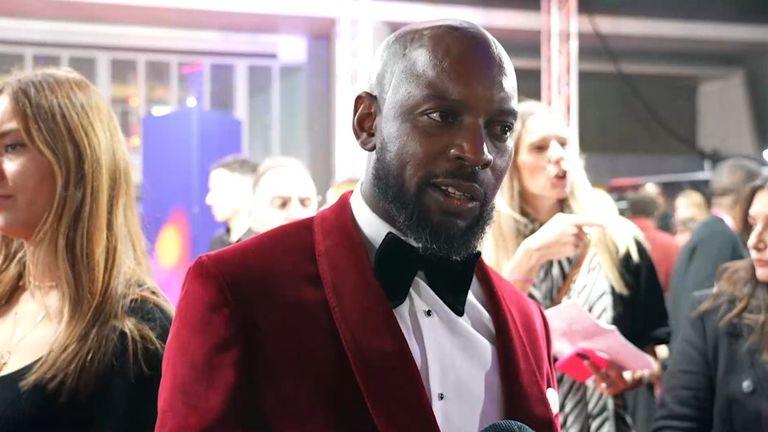 "It's been just one of those kind of life events where you have learned so much. Having grown as a guy over time. What we've done has been amazing."
Click to subscribe to Backstage wherever you get your podcasts
While Kaluuya and Taveres attended their premiere on Sunday night, a group of demonstrators gathered at the closing gala for the London Film Festival protesting against poor working conditions for crew in the UK – worsened by the ongoing Hollywood actors' strike.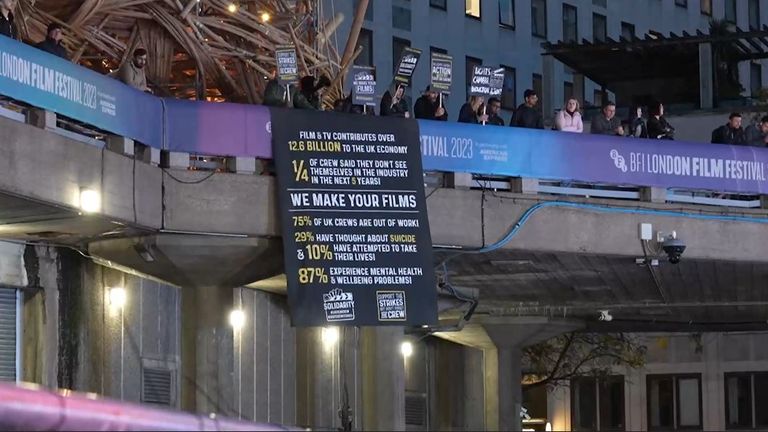 "It's not about being against any films or anything," explained stand-by art director Melanie Light.
Although Hollywood writers have ended their five-month strike, the SAG-AFTRA dispute continues.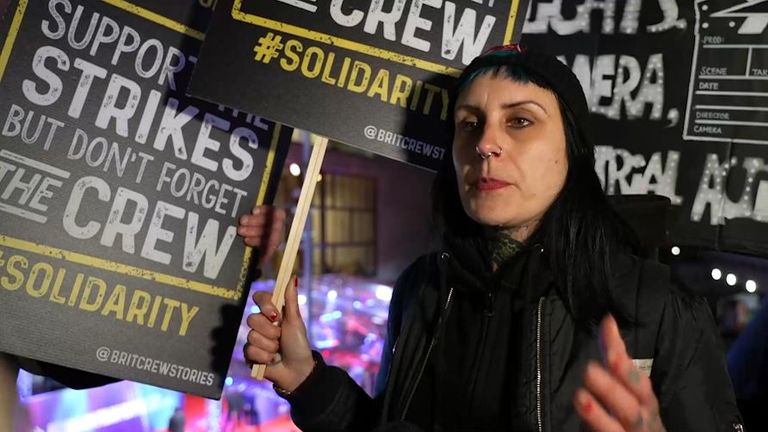 Talks broke down recently after studios, streaming services and production companies, under the Alliance of Motion Picture and Television Producers (AMPTP), said the gap between the two sides was too great to continue.
"Since there hasn't been work we have really struggled," Ms Light said.
"People are out of work, people are having to remortgage the houses, people selling their cars, people have had to go on universal credit."
The Kitchen will be released on Netflix in late 2023.