Rapists will be made to serve their full sentences and fewer "low-level offenders" will be sent to prison under new reforms, the justice secretary has pledged.
Alex Chalk has promised "Texan-style justice" in the UK through sentencing reforms which are set to be outlined tomorrow.
Offenders who may have been given a short stint in prison could instead be given community services like cleaning up local neighbourhoods as the government looks to contain the expanding prison population.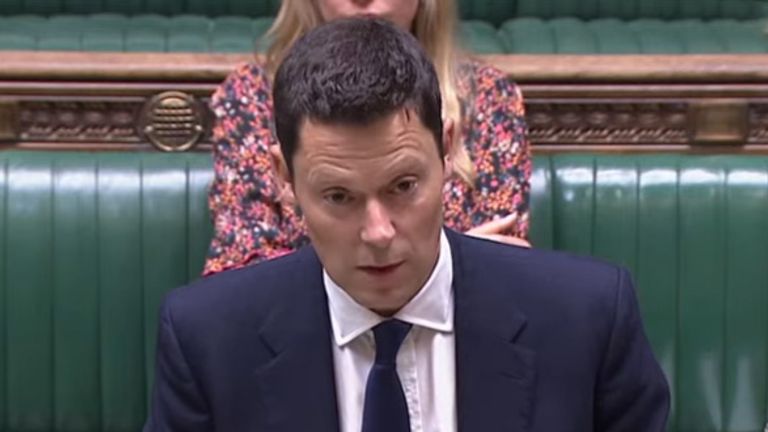 But the "most dangerous and serious" offenders such as rapists, Mr Chalk says, would be locked away for longer.
"No longer will the perpetrators of this heinous crime walk out of prison after even two-thirds of their sentence," he wrote in The Sunday Telegraph.
"A 15-year sentence will mean 15 years in prison.
"This is the justice that the British people expect, and we will deliver it."
Mr Chalk also said that reports claiming judges are being told not to send rapists to prison because cells are full are "untrue" and that "the most serious and dangerous offenders are being locked away for longer" already.
But the reforms, he said, would "ensure rapists spend the entirety of their sentence in prison – so victims get the justice they deserve and the British people are protected".
Could criminals avoid jail?

He added: "We need to look again at low-level offenders. Because while the overall reoffending rate is 25%, the rate for people who spend fewer than 12 months in prison is over 50%.
"A short stretch of a few months inside isn't enough time to rehabilitate criminals, but is more than enough to dislocate them from the family, work and home connections that keep them from crime.
Click to subscribe to the Sky News Daily wherever you get your podcasts
"Too often, offenders routinely turn back to crime as soon as they walk out of the prison gates.
"No prison system should further criminalise offenders or trap criminals who might otherwise take the right path in a cycle of criminality through a merry-go-round of short sentences.
"This is the wrong use of our prison system and taxpayers' money. It doesn't deliver for victims and it doesn't cut crime.
"We need to fix this."
Read more on Sky News:
UK could be complicit in Gaza war crimes, Tory MP warns
One of the UK's oldest jails 'unfit' and 'inhumane' for inmates
The way to fix it, he says, is to give low-level offenders chores in the community, such as cleaning up neighbourhoods, scrubbing graffiti off walls or planting forests.
After admitting that the prison system is under "intense pressure", he wrote: "To govern is to choose. We choose to lock up the most dangerous criminals for longer and to cut reoffending by stopping the costly spiral of crime.
"To do that, we need to reform our approach to sentencing."