Every time Tyrelle Willis peels back a bit of tape stuck to the skirting board, tiny black bed bugs scurry out – leaving behind hundreds of tiny eggs stuck to the adhesive.
We're at a house in Croydon where bed bugs have taken over the bedroom on the top floor.
The pest control technician points out the far corners of the room where a headboard used to be, now covered in countless black dots.
These, he explains, are the creatures' excrement – they're made darker by human blood.
"This is a bad infestation, they have been feeding on people here for a long, long time."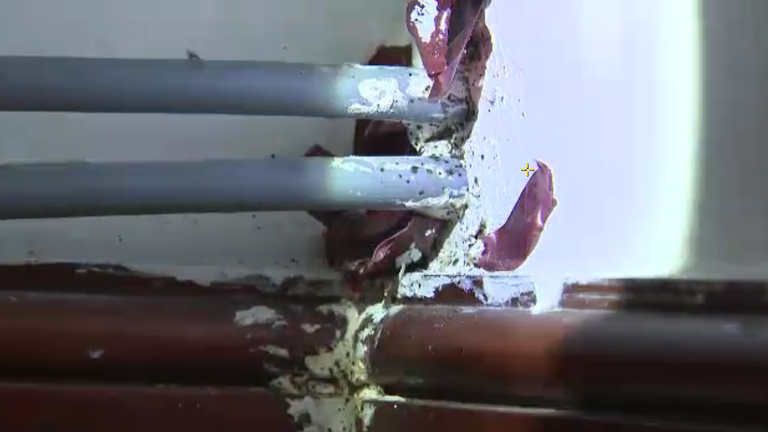 As he sprays the corners of this empty room with a pesticide, Tyrelle explains that 50% of the fight against bed bugs comes from the homeowner: "We can give it a good spray, but we always say, you have to clean out the room, wash all the clothing on a really hot wash.
"If the bed is bad, you just wrap it up and throw it out.
"Bed bugs are the hardest thing to eradicate."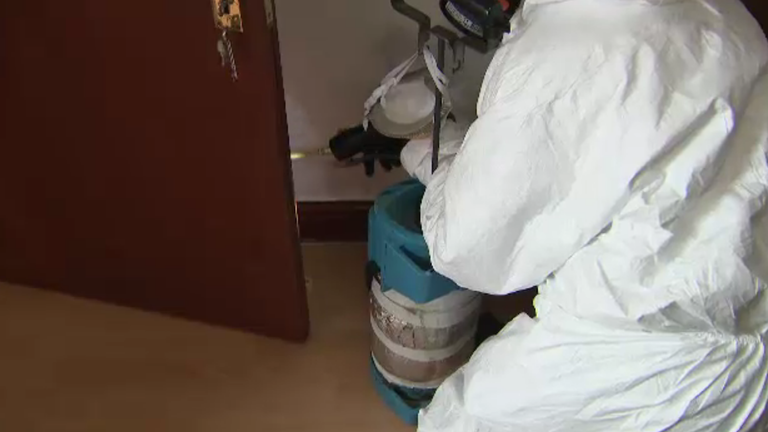 As difficult as they are to remove, bed bugs are also very easy to pick up.
"Bed bugs are the best hitchhikers. They're invisible hitchhikers, so they will crawl around.
"You can sit on a bus, you can just go on the train, they crawl on your legs, and you take them home."
Indeed, the company Tyrelle works for, Beaver Pest Control, have noticed a 10% rise in the number of bed bug reports in the past year, with a 17% rise in the past month.
Director David Lodge thinks there are several reasons behind the rise here – at the same time as we witness a growing national panic in France.
Read more:
Will bed bugs travel from Paris to the UK?
Eurostar on alert as Paris grapples with bed bug infestation
Bed bugs in French cinemas and on trains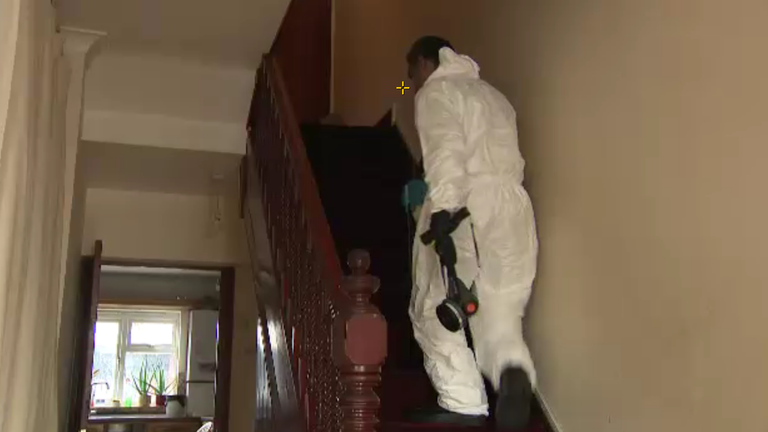 Firstly, climate change plays a part because bed bugs like warmer weather and breed faster in hotter climates.
He also says the creatures themselves are evolving and growing resistant to the chemicals used to kill them, and many pesticides used in the past have been banned for environmental reasons.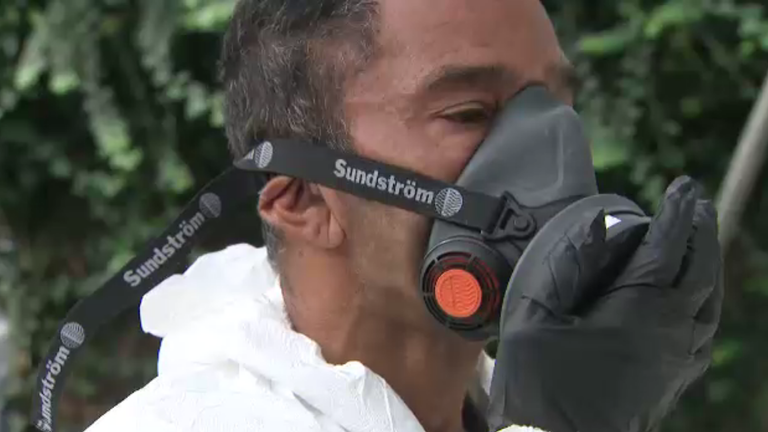 Finally, he worries that the cost of living crisis means fewer people are prepared to pay to fix the problem properly – which would only make an infestation worse and even see it spread to neighbours.
Mr Lodge warned anyone buying second-hand furniture needs to check first for tell-tale blood spots left behind by bed bugs before bringing anything into their homes.