TikTok influencer Mahek Bukhari has been found guilty of murdering her mother's lover and his friend in a high-speed car chase.
Her mother Ansreen Bukhari was also found guilty of the murders following a trial at Leicester Crown Court.
Saqib Hussain and Mohammed Hashim Ijazuddin, both 21, died when their Skoda "virtually split in two" and caught fire after leaving the A46 dual carriageway near Leicester before hitting a tree in the early hours of 11 February 2022.
Read more:
Mahek Bukhari: From TikTok influencer to convicted killer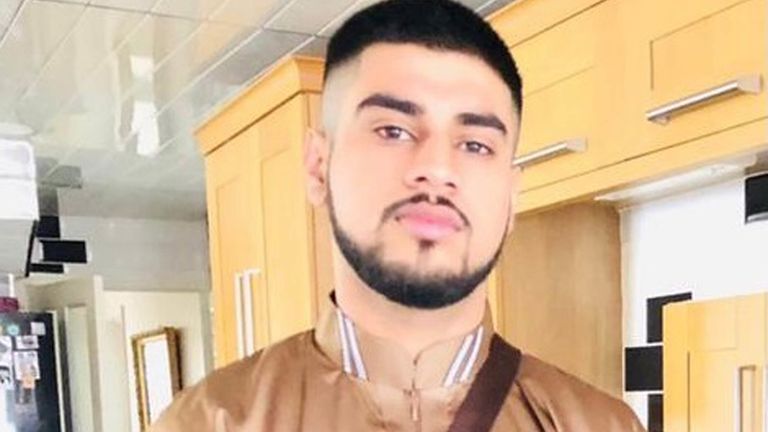 Just before he died, front-seat passenger Mr Hussain made a 999 call to police claiming Mr Ijazuddin's silver Skoda Fabia was being "blocked in" and rammed by attackers wearing balaclavas who had been following them in two cars.
In a recording of the call played to Leicester Crown Court, he said: "They're trying to ram us off the road. Please, I'm begging you, I'm going to die."
He also said "Oh my God", before there was a scream and the call cut off at the sound of an impact.
The court heard they were deliberately rammed off the road in an "ambush" after Mr Hussain threatened to use a sex tape to expose his long-running affair with the influencer's mother.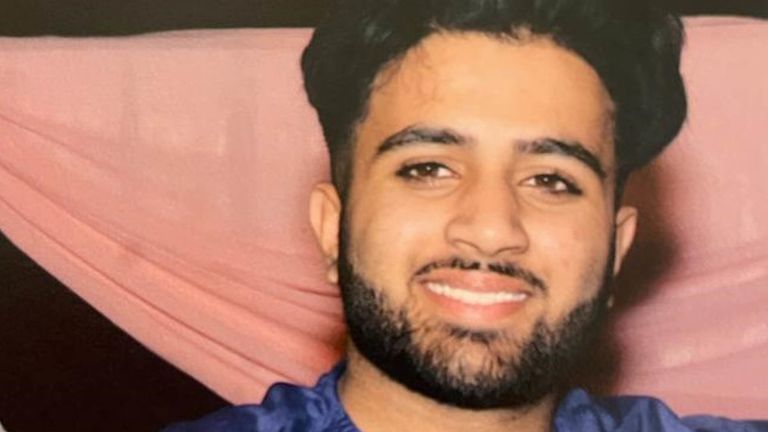 Jurors deliberated for more than 28 hours before returning a verdict finding Bukhari, 24, and her mother, from Stoke-on-Trent, guilty of two counts of murder. They had denied two counts of murder.
Fellow defendants Rekhan Karwan and Raees Jamal were also found guilty of two counts of murder – while Natasha Akhtar, Ameer Jamal and Sanaf Gulamustafa were all found not guilty of murder, but guilty of two counts of manslaughter.
Mohammed Patel was found not guilty of murder or manslaughter.
Prosecutors said Mr Hussain was "lured" into meeting the Bukharis on the pretence of giving him back the £3,000 he said he had spent taking his lover out during their tryst.
Instead, Mr Hussain and Mr Ijazuddin, who had driven his friend to Leicester for the meeting as a "favour", were ambushed and then chased before the fatal crash.