Two drug dealers who stabbed an aspiring lawyer to death in a case of mistaken identity have been handed life sentences for his murder.
Rashid Gedel and Shiroh Ambersley were among a group of six men who targeted 22-year-old Sven Badzak and his 16-year-old friend in an eight-second "gang-style attack" as the victims returned from a trip to Waitrose, the Old Bailey heard.
Mr Badzak fell to the ground and was repeatedly stabbed during the incident in Kilburn, northwest London, in February 2021, while the teenager was also stabbed but managed to run to a nearby supermarket for help.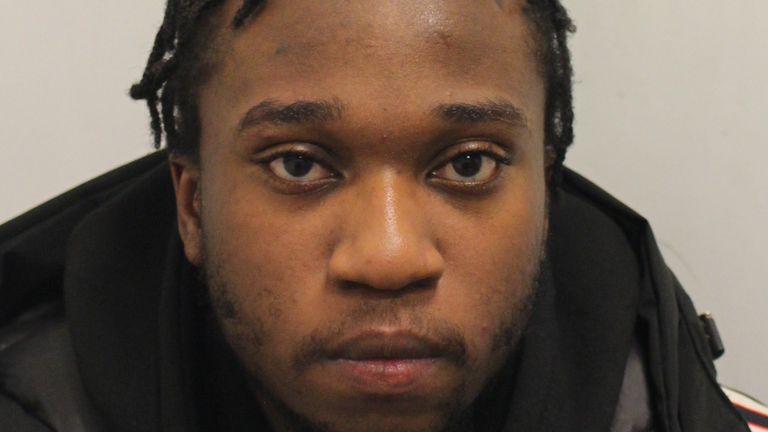 Prosecutor Anthony Orchard KC said neither victim was a gang member or associate but appeared to be the "unfortunate victims of mistaken identity".
Gedel and Ambersely, both 22, were found guilty last month of murder and wounding with intent.
They were each acquitted of attempted murder of the 16-year-old but both convicted of wounding with intent.
Gedel, from Ilford, was jailed for at least 27 years and Ambersley, from Wembley, was also sentenced to a minimum of 27 years in prison.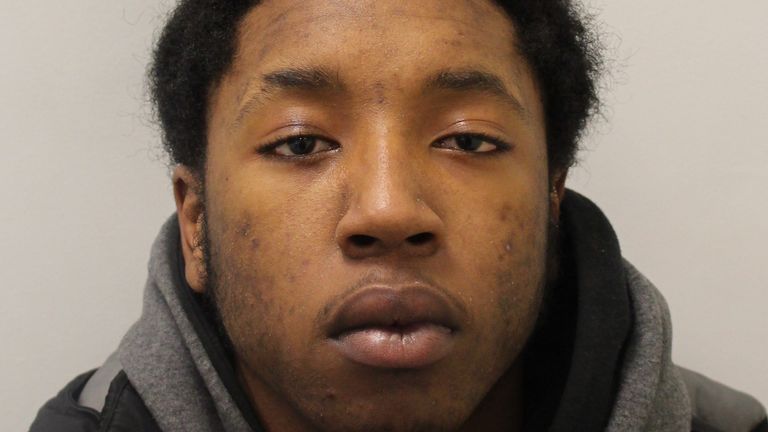 Sentencing, Judge John Dodd KC described the attack as "brutal, savage and swift".
"Sven Badzak was clearly a decent young man. He was 22 when you attacked and killed him.
"It's clear that he'd done absolutely nothing wrong on that February day."
Mr Badzak's mother Jasna, a former Conservative Party activist, attended the trial by video link after it was delayed due to industrial action by barristers last summer.
Following her son's murder, she shared pictures on Twitter of him as a child with then prime minister Boris Johnson, former chancellor George Osborne, and ex-PM David Cameron, alongside a plea for help.
'More than the apple of my eye'
In a witness statement read to the court, Ms Badzak described her son as the "kindest person to walk the earth".
"For me Sven was everything, my reason to live, my only child, more than the apple of my eye, my love, my full support, my best friend."
She thanked jurors for "their hard work and diligence in reaching the rightful verdict of murder" after the defendants were convicted in July.
Ms Badzak also vowed to "fight till the end of her life" to secure "Sven's law" – to ensure anyone found to be in possession of a knife is handed a mandatory 20 year sentence.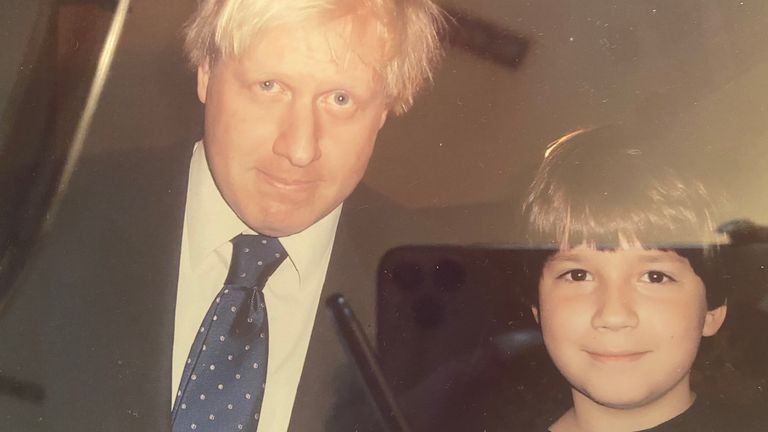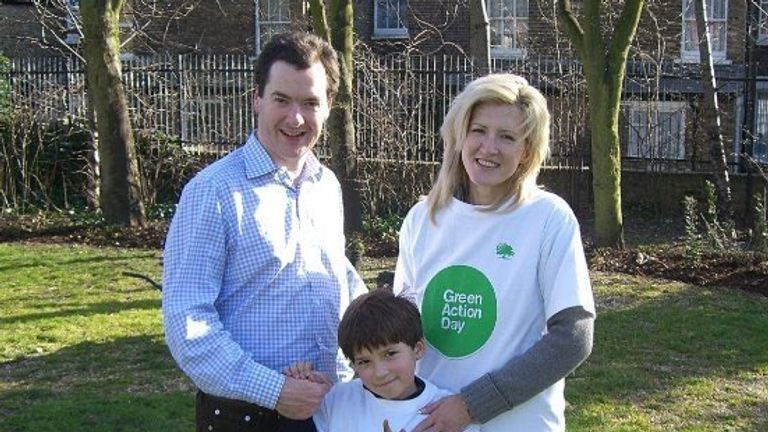 The mother of the 16-year-old victim said he is suffering PTSD, night terrors and flashbacks and has "withdrawn completely socially".
"These people robbed me of my son and have left an empty shell behind, a damaged boy I no longer recognise."
Since the verdict was delivered, the family have had to relocate and change their names due to "ongoing threats", she added.
Victims 'wholly unaware' of what was about to happen
The court heard Gedel and Ambersley had admitted previously carrying knives and drug dealing in the area.
Gedel had four previous convictions for carrying blades dating back to 2014. On his arrest in March 2021, a hunting knife was seized from his bedroom wardrobe.
Ambersley also had a conviction for possession of a blade, two offences of threatening with an offensive weapon in a public place and affray, and possession of drugs.
They had gone to a bakery looking for other young people to attack minutes before the murder and approached Mr Badzak and his friend as they returned from the Waitrose in Finchley Road.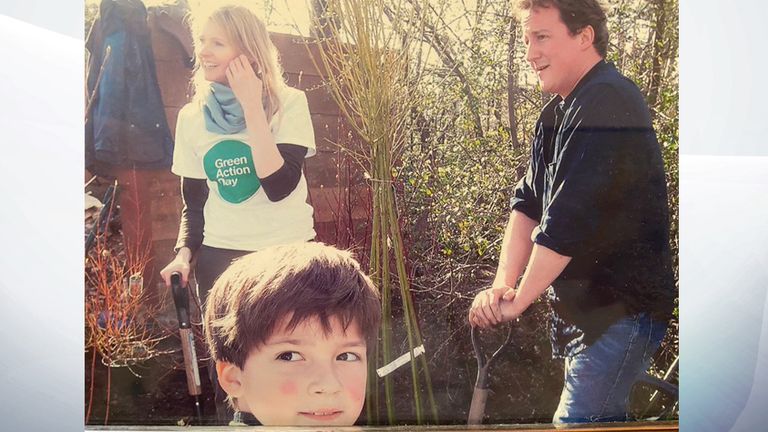 "Sven Badzak and his friend were wholly unaware of what was about to happen," Mr Orchard told the jury.
Mr Badzak was stabbed in the chest, dropping his shopping bag as he fled and collapsed, the court heard.
Mr Orchard said the victim was kicked, punched and stabbed four times during the attack
Both defendants, who were identified on CCTV, admitted being at the scene but denied they were carrying knives that day and claimed they were only there to sell drugs.
A third defendant, Harvey Canavan, 19, from Maida Vale, pleaded guilty to manslaughter and unlawful wounding.
He was sentenced to seven and a half years in prison for manslaughter and 15 months to run concurrently for unlawful wounding.
A fourth defendant, Lior Agbayan, 20, fled to the Ivory Coast and has not returned, jurors heard.
The remaining two suspects have not been identified, the court heard.