The UK will experience "a taste of autumn" today as thunderstorms, unseasonably strong winds and heavy rain sweep the country.
Two yellow weather warnings have been issued by the Met Office, amid fears that persistent and slow-moving downpours could spark flooding and travel disruption.
A warning for thunderstorms is in place across a large part of England and Wales from 9am this morning until 7pm tonight – with forecasters warning lightning strikes could damage buildings.
Check the latest Sky News weather forecast
Why is the weather so awful?

Some places could see 20mm to 25mm of rain fall within an hour – and in the worst-affected areas, this could rise to 40mm in just two to three hours.
Meanwhile, a warning for unseasonably windy weather is in force across coastal southern England from 4am until 6pm – accompanied by showers or longer spells of rain.
The Isles of Scilly and Cornwall are set to be affected first, with gusts expected to reach 50mph – possibly in excess of 60mph in the most exposed spots.
They will spread into other coastal areas as the morning progresses, and will only begin to slowly ease this afternoon.
Met Office chief meteorologist Dan Suri said a deep area of low pressure is responsible for the wind and rain.
Fellow meteorologist Ellie Wilson added: "It's unseasonably windy for the start of August but thunderstorms are not unusual at this time of year.
"Thunderstorms bring with them the associated dangers of lightning and hail."
Read more: Will it stop being cold, wet and windy soon?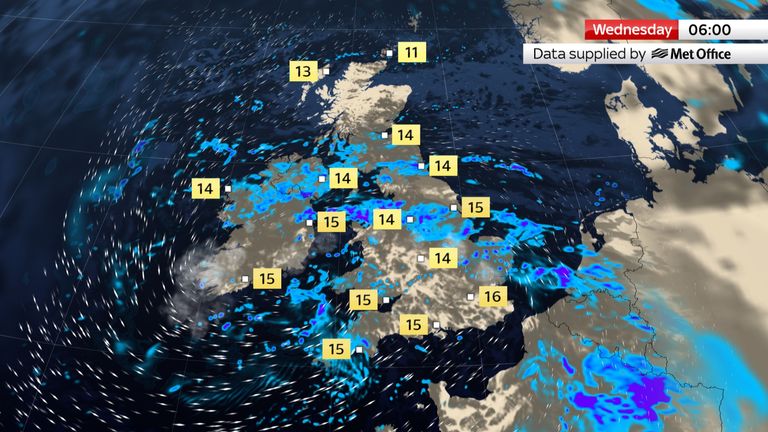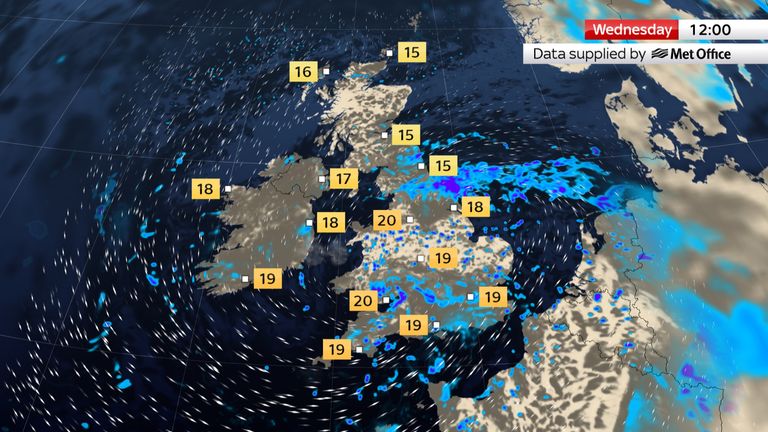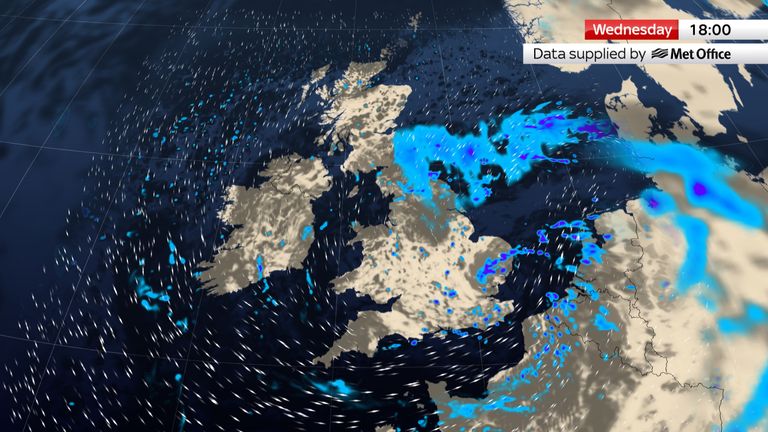 Looking further ahead, Met Office forecasters explained that the best chance of more widely settled weather may only come in the second half of August – and even then, the risk of thundery showers will remain.
A period of prolonged or excessive heat is also unlikely, with the chance of heatwaves being lower than some recent Augusts.
Yesterday, official figures revealed that last month was the UK's sixth-wettest July since records began in 1836 – and the wettest ever seen in Northern Ireland.
The UK had an average rainfall of 140.1mm last month – and the wettest ever was in July 1988, when the average was 150.5mm.
Some areas were more affected than others this year, with parts of the North West – including Greater Manchester and Merseyside – breaking records for their wettest-ever July.
Lancashire was the wettest of all, and recorded 234.6mm of rain last month.
Mike Kendon of the Met Office said: "The jet stream has been shifted to the south of the UK for much of the month, simultaneously allowing extreme heat to build in southern Europe for a time, but also allowing a succession of low pressure systems to influence the UK, with long periods of winds and rain that many more typically associate with autumn weather."