A future pandemic, Russia's potential to disrupt global energy supplies and extreme weather are among 89 threats the government has identified to the UK's security.
The Cabinet Office has updated the national risk register to help the public prepare for "worst-case scenarios" that could strike the country.
Other threats include the malicious use of drones to disrupt transport and other key bits of infrastructure, and potential disruption to undersea transatlantic telecommunications cables that are used for internet and communications.
The severity of each risk has been assessed by taking into account factors such as death toll and financial cost, while extensive data modelling and expert analysis has been used to determine the likelihood of each risk.
The register measures likelihood of an event happening, with above 25% the highest score – but says this is because "all risks" considered "are relatively low likelihood events".
The chance of another pandemic now sits between 5% and 25% and would be "catastrophic" to the UK, according to the latest analysis, while weather events such as heatwaves and storms range from "significant" to "moderate", with a likelihood of between 1% and 25%.
UK 'prepared for wrong pandemic'

In the wake of Russia's invasion of Ukraine, the potential threat of disruption to global energy supplies has also been included on the 2023 list – but its likelihood and impact are relatively low at between 0.2% and 1%.
Earlier this week, the government announced it would grant more than 100 new oil and gas licences off the coast of Scotland – a move critics claim would drive "a wrecking ball through the UK's climate commitments".
But Mr Sunak has defended the new licences, arguing that using domestic oil and gas saved "two, three, four times the amount of carbon emissions" than "shipping it from halfway around the world".
The register also assesses the likelihood of an assassination of a public figures, which it puts at more than 25%.
In October 2021, Conservative MP Sir David Amess was murdered while holding a surgery in his constituency, sparking a debate about the security of MPs.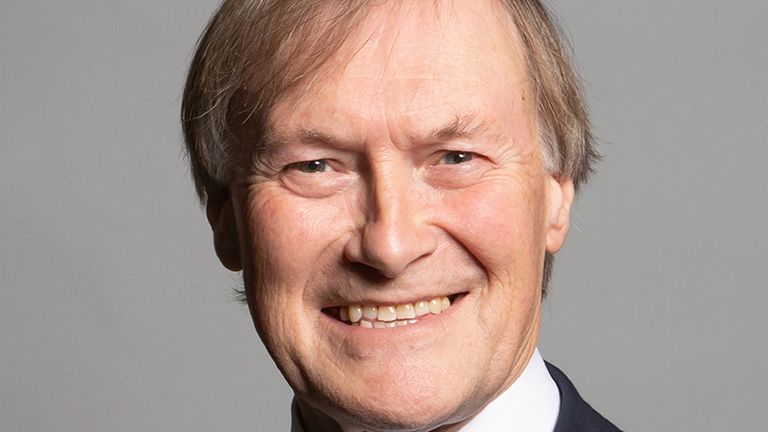 The latest register shares some previously classified information, making it the most transparent since its original publication in 2008.
Deputy prime minister Oliver Dowden said: "This is the most comprehensive risk assessment we've ever published, so that government and our partners can put robust plans in place and be ready for anything.
"One of those rising risks is energy security.
"We've installed the first turbine at the future world's largest offshore wind farm, which will provide secure, low-cost and clean energy for the British people – enabling us to stand up to [Russian president Vladimir] Putin's energy ransom."
Read more:
UK 'prepared for the wrong pandemic'
Scientists predict how often heatwaves will now occur
Mr Dowden launched the register while on a visit to energy supplier SSE's Able Seaton Port facility in Hartlepool.
The first 260m tall wind turbines are being installed at Dogger Bank wind farm off the northeast coast.
When complete, 277 turbines will be capable of powering up to six million homes in the UK.
Deputy national security advisor Matt Collins said: "A comprehensive understanding of the risks we face is critical to keeping the UK safe.
"This edition of the NRR, based on the government's internal, classified risk assessment offers even more detail on the potential scenarios, response and recovery options relating to the risks facing the UK; ranging from terrorism to conflicts and natural disasters."