Turkey's election appears to be heading for a run-off despite both main rivals claiming to have an early lead.
Voter support for current President Recep Tayyip Erdogan has dipped below the 50% needed to secure a victory, according to the state-run Anadolu Agency.
The opposition mayor of the Turkish capital, Ankara, said that it was "highly likely" the election was headed for a run-off at the end of the month.
Earlier, parties of both Mr Erdogan and main opposition challenger Kemal Kilicdaroglu both said they had the edge, with news agencies in the country offering competing results.
Both sides dismissed the other's count. The official result is still yet to be announced.
Mr Erdogan, 69, who has been in charge of the country for 20 years, is seeking a third consecutive term as president but faces his toughest ever challenge.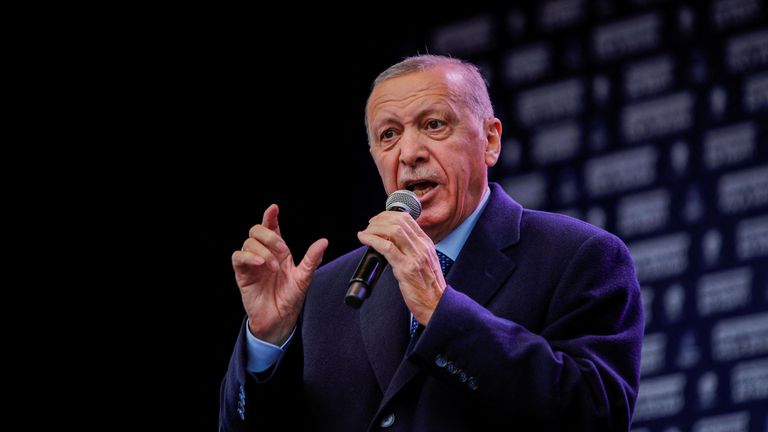 If no presidential candidate secures more than 50% of the vote, a run-off election will be held on 28 May.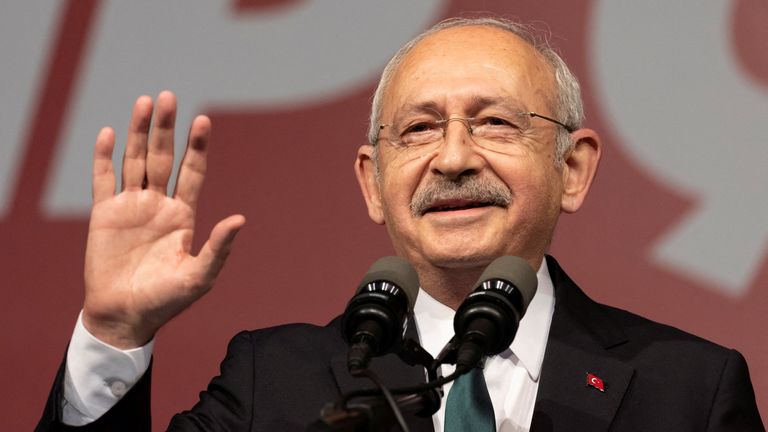 Read more:
Erdogan seeks to fire up his supporters
The man who wants to end the Erdogan era
Opinion polls before the election had given Mr Kilicdaroglu, who heads a six-party alliance, a slight lead, and two polls on Friday even showed him above the 50% threshold. However, most had suggested a tight margin.
Turkey's voters are also electing parliamentarians to their 600-seat assembly on Sunday.