Tens of thousand of people living along the coast of Bangladesh and Myanmar have been urged to seek shelter as the nations brace for an extremely severe cyclone – known as Storm Mocha – on Sunday.
Volunteers used loudspeakers to warn individuals in coastal districts, that are expected to experience gusts of wind up to 150mph, according to the Indian Meteorological Department.
More than 1,500 cyclone shelters have been set up in Bangladesh, a country of around 160 million, while more than 10,000 people from villages in Myanmar have been prompted to seek shelter in sturdy buildings such as temples, schools and monasteries.
Read more: 'Very severe' cyclone heading towards Bangladesh could wipe out world's largest refugee camp
Thousands of people living along the western coast of Rakhine state have already been evacuated.
The cyclone is projected to make landfall today between Kyaukpyu in Myanmar and Cox's Bazar in Bangladesh, which is home to a million Rohingya refugees.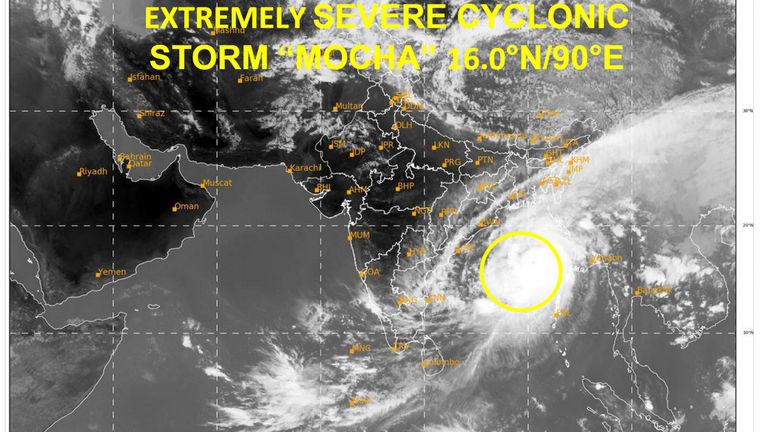 It comes after thousands of people were left homeless after a huge blaze broke out in Cox's Bazar in March.
Despite the warning, some refugees are reluctant to leave their accommodation.
One refugee, Setara, said: "Once, I lost everything to a massive act of violence.
"Once again, we will have to leave our homes. When would life have mercy on us?"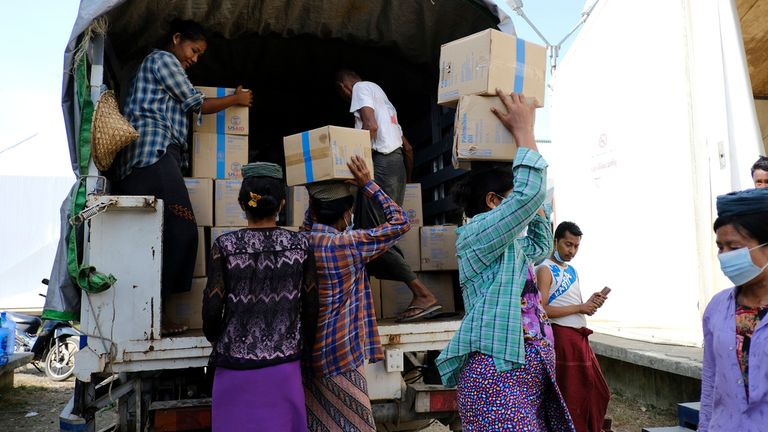 Areas burdened by conflict, poverty and weak community resilience will be the worst affected by the cyclone, according to charity, the World Food Programme (WFP).
"We are preparing for the worst, while hoping for the best," Sheela Matthew, deputy director of the charity, said.
"Many of the people most likely to be affected are already reliant on regular humanitarian assistance from WFP.
"They simply cannot afford another disaster."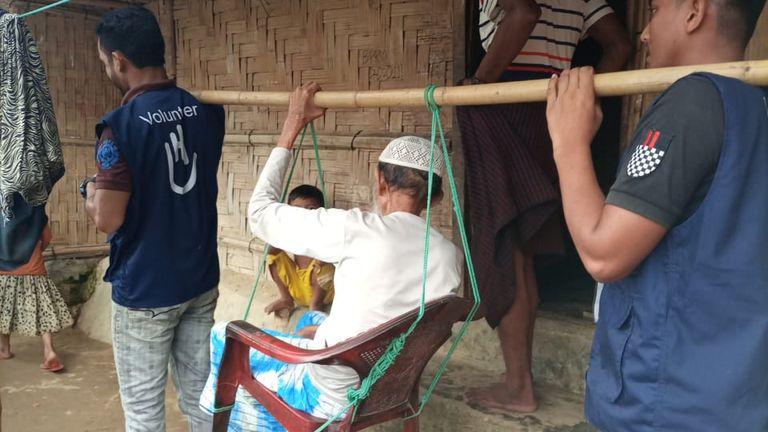 The WFP said it has enough food to cover the needs of more than 400,000 people in Rakhine state and neighbouring areas for one month.
Whereas, the chairman of the Myittar Yaung Chi charity foundation, said they were still trying to get enough food for the 20 places they have arranged for people to stay in the area of Sittwe.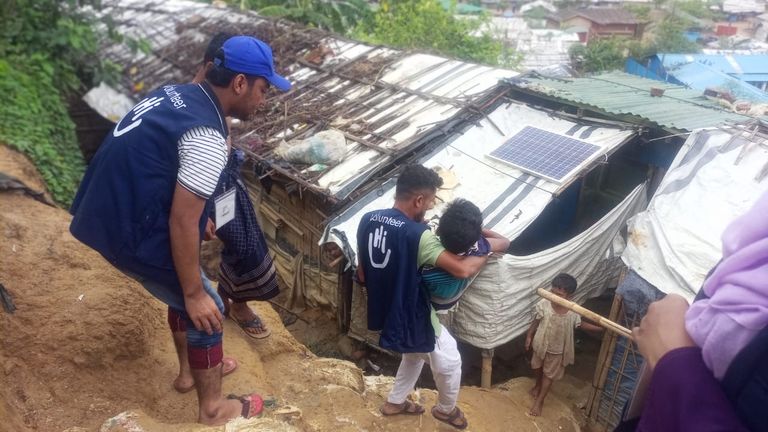 He said a massive plan has been put in place, which included the training of 100 volunteers on how to alert rescuers using flag warning signals.
The World Health Organisation has also provided 40 ambulances and 33 medical teams are on standby.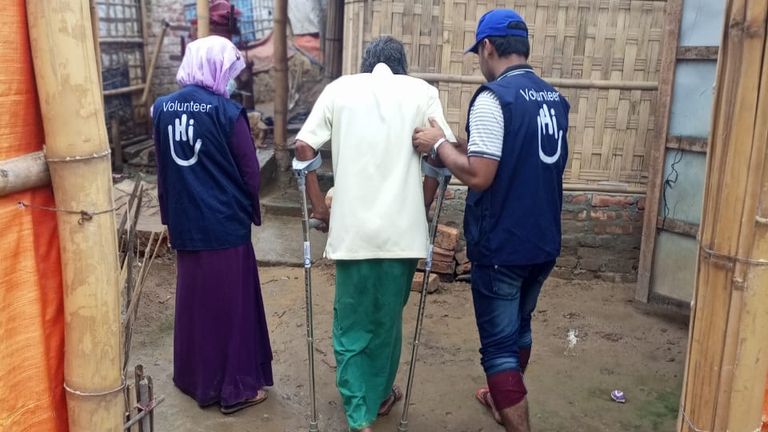 Claire Nullis, from the World Meteorological Organisation, told a news briefing in Geneva on Friday that the cyclone is "very dangerous" and is associated with violent winds.
"There will be major impacts both ahead and after landfall for potentially hundreds of thousands of the world's most vulnerable people," she added.