Pope Francis joked "I'm still alive" as he left hospital following treatment for a respiratory infection.
The 86-year-old was admitted to Rome's Gemelli hospital on Wednesday to be treated for bronchitis.
He sat in the front seat of a white car, waving to a group of journalists outside the hospital after being discharged.
"I wasn't frightened, I'm still alive," he said in a light-hearted remark to reporters.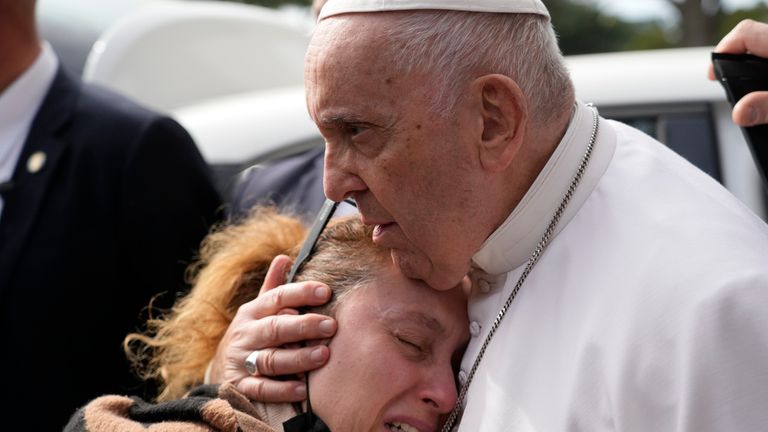 The Vatican confirmed the pontiff will be St. Peter's Square for Palm Sunday Mass to mark the start of Holy Week.
Pope Francis – who had part of one lung removed as a young man – had complained of breathing difficulties before being admitted to hospital on Wednesday for tests.
Pope baptises baby during hospital stay

"The tests showed a respiratory infection (COVID-19 infection excluded) that will require some days of medical therapy," a statement said.
On Thursday, spokesman Matteo Bruni said the Pope had rested well overnight and was working from his room at Rome's Gemelli hospital.
While in hospital, the pontiff baptised a baby during a visit to a paediatric oncology ward, where he also brought children rosaries, chocolate easter eggs and copies of an Italian book for children about Jesus.