The British Beer and Pub Association is warning that the average energy bill for a pub will rise by £18,400 a year when the Energy Bill Relief Scheme ends.
Landlords say this will put many pubs out of business.
Warwick Heskins, 54, has been a publican for 23 years.
In 2014 he took charge of The Catherine Wheel, "one of the roughest pubs" in Newbury, Berkshire, and managed to turn it around.
"It was completely run down," he says, "literally about to have its licence removed, it was fights all the time, it was known for drugs, it was literally on its backside."
Mr Heskins refurbished it and after a challenging first two years, transformed The Catherine Wheel's reputation.
The business became so successful he decided to open another pub in the area, mid-pandemic, in July 2020.
It wasn't the pandemic, but rising costs, that eventually led to the second venture, The Spare Wheel, closing.
"All the overhead costs, energy costs and everything else made it difficult to staff and make it cost-effective," Mr Heskins says, "so we decided to close it down and consolidate back to the original Catherine Wheel."
But the bills only got worse.
"My sales haven't gone up to pre-COVID levels, my overheads are probably 50% higher than they were pre-COVID," he tells me.
"The electricity has gone up from £1,200 to £3,500 a month. Gas has gone up too and food prices are ridiculously high," he adds.
"Most of the drink suppliers are putting beer prices up by about 10%, or 13%, which you can't pass fully on to customers, otherwise you won't have any left."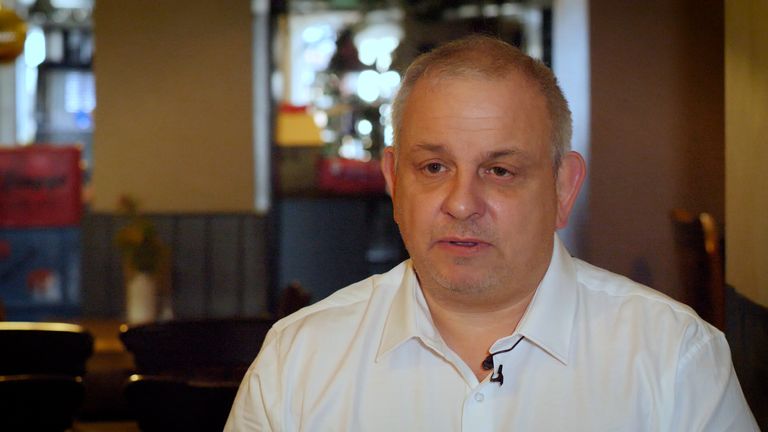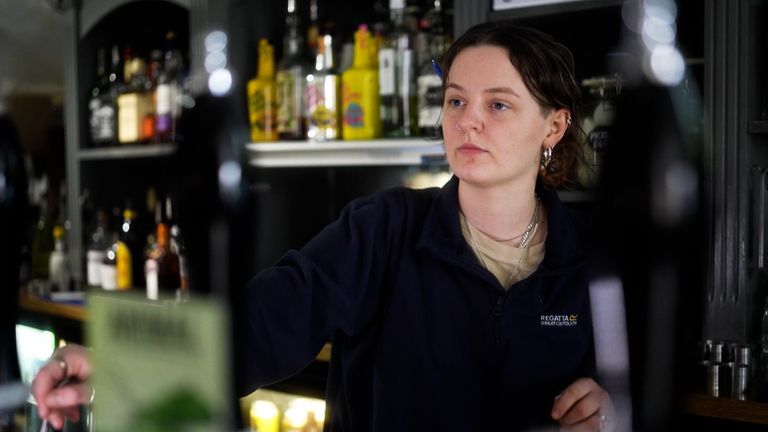 Mr Heskins is not the only pub owner struggling.
While pub numbers across the UK have been in decline for decades, the energy crisis and the after-effects of the pandemic have put more pressure on them than ever before.
In December 2021 there were about 37,500 pubs in Britain. Twelve months later, CGA and Alix Partners calculated that more than 1,200 of those had closed.
Adding to the misery, a UKHospitality survey has found businesses expect an 82% rise in their energy bills after the Energy Bill Relief Scheme is reduced this month.
"Our industry is at the bottom of the food chain at the moment," says Fiona Vincent. She and her family have run The Lion in Bristol for 14 years. Her grandmother and great-grandmother also used to run pubs.
Last October a Tombola competition crowned The Lion the number one place in the UK for a Sunday roast. Ingredients are brought in fresh daily, and Ms Vincent doesn't want to compromise on quality with the rising cost of food. So she cut down the menu size instead.
"You just have to keep reinventing yourself," she says. "And I think that's quite shocking for some people."
Customers expect the original menu, she says, but she can no longer afford to do it because she doesn't know whether the pub is going to be busy or not.
More than 4,800 licensed premises closed last year due to the cost of living crisis.
CGA and Alix Partners estimated nearly nine in 10 of those that went under from October to December were independently owned.
"No one is actually looking at the individuals. It affects families," says Ms Vincent.
She argues by "slapping on costs", the government and others are forgetting the importance of "small businesses being part of the community".
"We give a lot to people who don't see lots of people. Lots of pubs do. They're social areas and that's quite important to people."
Read more:
Everything getting more expensive from 1 April
Rising cost of groceries hits record high
But customers are also facing a cost of living crisis.
They can't afford to come out as much, Jordan Wallis tells me. He used to run The Railway pub in Doncaster until it closed in October.
The pub had been around since the late 19th century, when it was built to accommodate Britain's new national rail network.
But the bills became unaffordable and The Railway was forced to close down, because, as Mr Wallis points out, "no one's going to want to drink in a cold pub".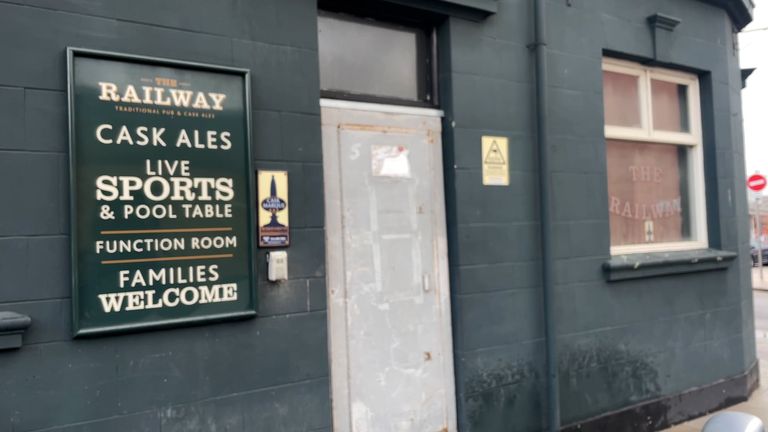 In his spring budget Chancellor Jeremy Hunt, announced a tax relief of 11p on draught drinks served in pubs from 1 August.
But Emma McClarkin, chief executive of the British Beer and Pub Association, says while the relief is welcome, it is not enough.
Duty on non-draught beer will rise in August and the measures "won't rebalance the catastrophic impact" of "soaring inflation and unfair energy contracts".
The association is calling on the chancellor to reform business rates and reduce the "unfair tax burden" on the sector.
Pubs will be nervously awaiting what's next for their energy costs, with renewed uncertainty from April with the end of much government support for energy bills.
The lack of support, says Ms McClarkin, will have "a direct impact on their ability to keep their lights on and doors open".